Fuel Pump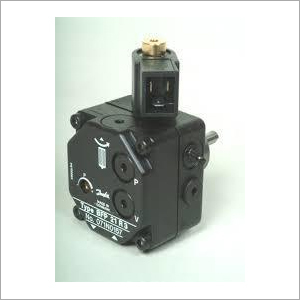 Fuel Pump
Price And Quantity
Product Specifications
Fire Tube

High Pressure Pa
Product Description
An engine in a car, piece of machinery, or heating system receives fuel from a fuel tank by a mechanical or electronic fuel pump. Its main job is to meet the engine's fuel requirements by supplying the right amount of gasoline at the right pressure.
The main characteristics and duties of a fuel pump are as follows:
1. Fuel Delivery: Fuel is delivered to the engine or burner system by the fuel pump, which removes it from the fuel tank. In order to inject gasoline into the combustion chamber or feed it to the essential components, it must create the necessary pressure to overcome resistance in the fuel lines.
2. Depending on the application, fuel pumps can either operate mechanically or electrically. The camshaft of an engine or any mechanical drive is frequently used to power mechanical gasoline pumps. The electrical system of the car powers and regulates electrical gasoline pumps through a variety of sensors and control modules.
3. Fuel pumps regulate pressure to maintain a certain level for proper fuel flow and atomization. A pressure relief valve or fuel pressure regulator controls the pump's output pressure and prevents the fuel system from becoming overpressurized.
4. Fuel filtering: To filter out impurities and debris from the fuel before it enters the engine, many fuel pumps have a built-in filter or strainer. This keeps the fuel system efficient and prevents blockage of the fuel injectors or carburetors.
5. Fuel pump types might vary depending on the particular use and needs of the fuel system. Diaphragm pumps, electric fuel pumps (in-tank or external), mechanical fuel pumps, and high-pressure fuel pumps utilized in direct injection systems are a few examples of typical types.
Fuel Pump Control: In contemporary automobiles, the engine control unit (ECU) frequently regulates the fuel pumps depending on information from numerous sensors. To maximize fuel delivery and efficiency, the ECU modifies the fuel pump's speed or duty cycle to fit the engine's operating circumstances.
The gasoline pump must be properly maintained and periodically inspected to ensure reliable performance. This involves inspecting gasoline lines and connections, checking for correct fuel pressure, and replacing fuel filters in accordance with the manufacturer's recommendations.
Trade Information
Asia, Australia, Central America, North America, South America, Eastern Europe, Western Europe, Middle East, Africa

All India
Contact Us
B-121, Silicon Valley, Shivranjani Cross Road, Satellite Road, Ahmedabad, Gujarat, 380015, India
Phone :+918037402439